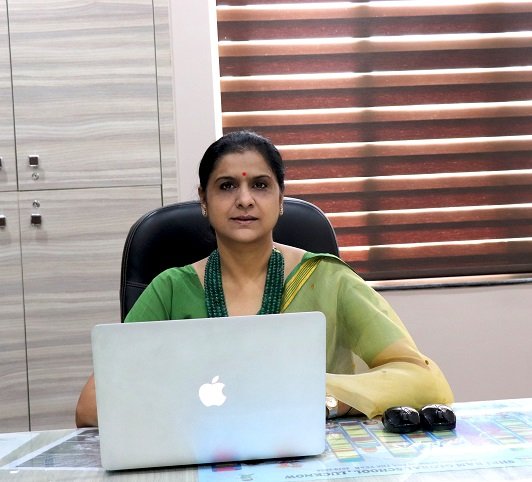 Ms. Pooja Prasad
Chief Academic Advisor
Thank you for visiting our website and welcome to Shri Ram Global School !
"Develop a passion for learning. If you do, you will never cease to grow" – Anthony J.D Angelo.
Shri Ram Global School is oriented to the total formation of a child and to adaptation of various methods suiting  the dynamics of changing world in order to achieve common goals& objectives. It is further characterized by sharing vision, responsibility and above all love & faith in goal in order to achieve it. We live today in a world that is different from the one we grew up in, in the one we were educated in. The world today is changing at such an accelerated rate where we as educators need to pause & reflect on this entire system of education. Our school is well equipped to prepare our children to face the challenge that the future holds & work at implementing a well – balanced curriculum to ensure that children who walk into the portals of SRGS will not just leave their school years but truly be prepared to face life's challenges.
The parents are the most strengthening power in moulding the future of children. Their consistent support empowers us to do more & more. I pay my gratitude to them for showing faith in us.
Once again, Thank you for your interest in our school and we look forward to you and your family becoming part of our SRGS community of learners.
" Each morning, we are born again, what matters the most is whether we have given our best today "