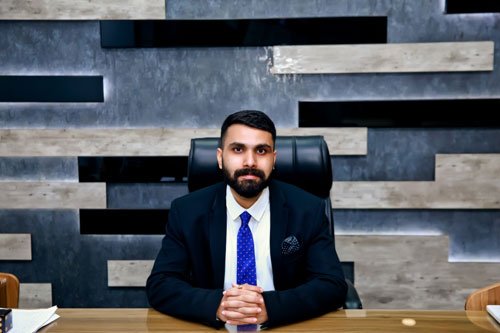 Pulkit Singh
Vice Chairman
The fate of a nation solely depends on its children. Therefore, it's an honor that SRGS will be given an opportunity to shape the future of our children and hence ensure prosperity of our country.
Our aim at SRGS is not only to provide high level of education, but also to establish a platform which will make every child aware of his or her capabilities and furthermore choose a successful career path. The most important duty which we strive for at SRGS is to inculcate in the children a set of values and principles, which will make them a responsible citizen of this country and hopefully a good human-being.
At SRGS, we are promoting a sense of creativity and appreciation of a child's own identity and in the spirit of this thought, I would like to quote the founder of Apple Inc., Steve Jobs "Don't let the noise of others' opinions drown out your own inner voice".
Shri Ram Global School, Lucknow is established on the belief of our four pillars, first being helping our students choose their future and guiding them to achieve it, to know them as individuals who are excellent in their chosen fields. Second being our parents, they are the first teachers and the bridge between their children and the school.
Thirdly, our teachers, they are the second parent and carry the true essence of any institute. We take immense pride in our faculty as they are one of the best in Lucknow. They put the desire in students to learn everyday!
And lastly, every staff of this institute that helps it to grow. Adjust and adapt to these changing times. To keep us upto speed with the world and implement the new technologies and techniques in educational field.
We take everyday as an opportunity to teach our students as well ourselves something new and to be better than the previous year. Our motto is to make the students go from, "I don't like going to School." to "I love my School!"
I believe that every child learns by observing their surroundings, the people they see, their behavior, the environment, even the inanimate objects. At SRGS, we always try to provide an environment that put a positive impact on our students because they are the future. So if we nourish the roots properly today, then only we will build a better world tomorrow for everyone!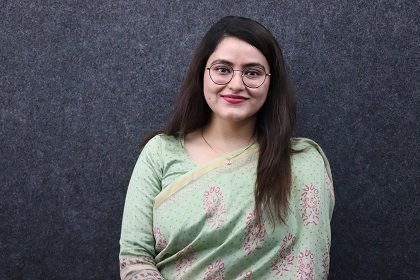 Palak Singh
Director of Operations